Film Screening and Panel Discussion: N of 1
June 1 @ 5:30 pm

-

9:30 pm
Join us for a screening of N of 1, followed by a panel discussion with the Director!
5:30 – 6:30 PM Reception with light food and refreshments
6:30 – 8:00 PM Film Screening in the Hall of Murals
8:00 – 9:00 PM Panel Discussion with Director Bernard Friedman, Artist and Scholar Megan Euker, and Jacob Taunton, whose story is featured in the film.
Doors will close at 9:30 PM.
Sometimes, in medicine, innovation can come from unexpected sources. N of 1 follows a striking mix of characters on an international journey to save the life of Kayte, a 26-year-old from Alabama, whose doctors had run out of options for treating her rare, highly lethal liver cancer. Via a Facebook group for the few people in the world sharing her diagnosis, Kayte connects with Howard, a Canadian electronics businessman with no medical training, who has doubled in his spare time as a patient advocate, often scouring medical journals to understand cancer better to help patients like her. Howard recruits for Kayte a pioneering immunologist from Israel and renowned transplant surgeon from England to travel to India, where Kayte will undergo a first-of-its-kind procedure to save her life, and possibly dramatically advance traditional cancer treatment as we know it. This experimental treatment, a partial bone marrow transplant followed by a live liver transplant, may have pushed the regulatory boundaries of evidence-based medicine. But when you're an N of 1 — a singular patient, dying from a very rare and little researched disease — in the words of Kayte, to get to a cure, "someone has to be the first to say 'I'll try it.'"
Film website: https://www.nof1film.com/
Facebook: https://www.facebook.com/Nof1film
Instagram: @nof1film
***
Light refreshments are included and alcohol will be served to guests with proof of age. Alcohol served to guests 21+, ID required.
Accessible accommodations include a ramp entrance and elevator. If you need additional accessibility options or wheelchair seating please contact us at info@imss.org.
Parking and Directions can be found here: https://imss.org/plan-your-visit/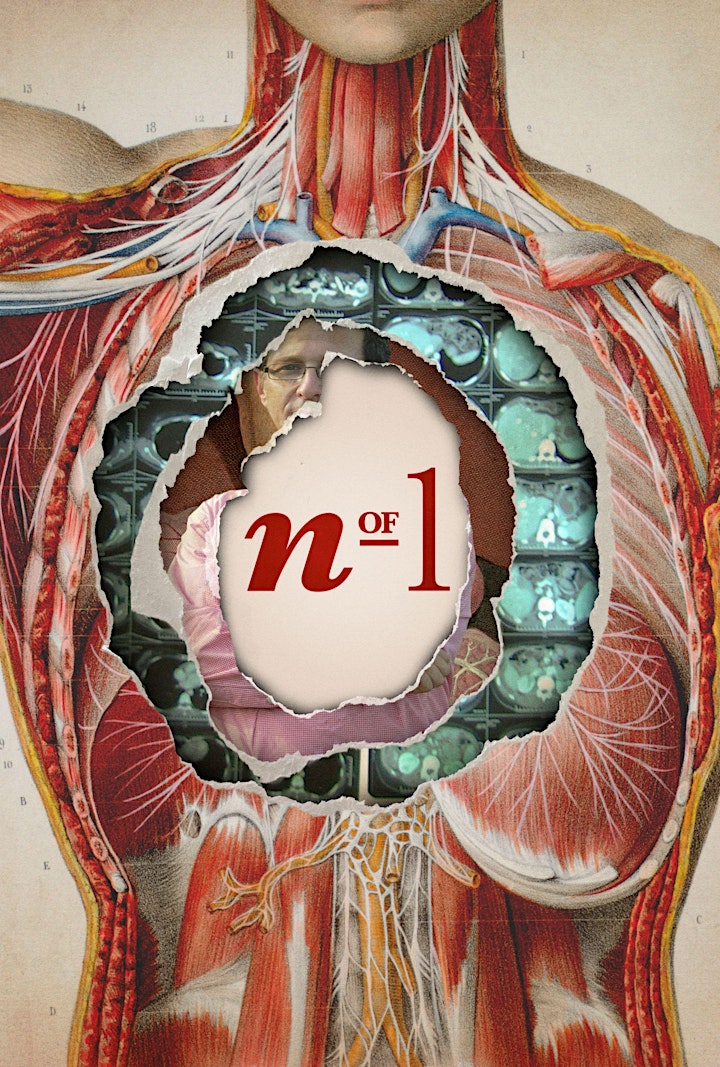 About the Director Bernard Friedman:
Bernard Friedman is founder and creative director of the Los Angeles based documentary production company, Flying Mind. He directed the feature documentary "N of 1" (2019), an inquiry into the nature of innovation as understood through the story of a novel approach to cancer, and the short film "American Homes" (2012), an animated 1000-year history of residential architecture in North America that includes interviews with notable figures in the world of architecture and design. He also produced the feature documentary "Bogalusa Charm" (2017), a study of the changing American South which premiered at Slamdance, and he is an executive producer for "Bending the Arc" (2017), the story of a group of young med students who spark an international revolution in rural health care, which premiered at Sundance. Bernard is the author of the book, The American Idea of Home, published by the University of Texas Press.
About Megan Euker:
Megan Euker is an Italian and American artist/designer and a two-time U.S. Fulbright recipient to Italy (Fellow, 2008-9 to Florence and scholar, 2022-23 to Sicily).
She comes from a background in art and design, obtaining MFA and BFA degrees from the School of the Art Institute of Chicago (SAIC). Euker is the Project Manager at San Rocco Therapeutics and has also taught at SAIC, USF in Tampa, Florida, the Siena Art Institute, Italy, and MADE in Sicily, among other universities. Additionally, Euker is the agent for Wall Street Journal Bestselling Author Patrick Girondi and his band, Patrick Girondi & the Orphan's Dream.
About Jacob Taunton:
Jacob Taunton is the older brother and living donor for Kayte Hollingsworth, whose story is featured in the documentary N of 1. As Kayte's living donor, Jacob underwent apheresis, saphenous vein donation, bone marrow donation and liver donation. He is married with two children, currently living in North Carolina.