missing piece presents: THIRD STREAM
November 12 @ 7:30 pm

-

9:30 pm
A performance by Missing Piece members Dan Galat and Kelly Quesada joined by Seth Pae and Myra Hinrichs.
This performance brings together the music of Gunther Schuller's 4th string Quartet, AACM member and Bronzeville native Leroy Jenkins's Theme & Improvisations on the Blues, and Symbology by Nicole Mitchell, former chairwomen of the AACM.
Third Stream is a term used to refer to music that is neither classical nor jazz, or both classical and jazz, or music that doesn't try to fit one label or the other. The term Third Stream was coined by Gunther Schuller. This program represents an integrated approach to music that combines the "streams" of both classical and jazz, notated music and improvised music, and offers opportunities for new relationships between performers, composers, and genres.
Contemporary music ensemble Missing Piece was founded by violinist Dan Galat and cellist Kelly Quesada. For Third Stream, they will be joined by violinist Myra Hinrichs and violist Seth Pae. Seth Pae is a multi-instrumentalist and composer based in Chicago, performing with Chicago Sinfonietta, Lyric Opera and D-Composed (sethpaemusic.com). Myra Hinrichs is a member of Chartreuse, and has appeared with other ensembles including dal niente, 3+1 Quartet, Mucca Pazza, mocrep, the Morton Feldman Chamber Players, and a.pe.ri.od.ic. To learn more about Missing Piece, visit www.missingpiecemusic.com
Tickets will be available for $25 at the door. Doors open at 7:00 pm. 21+ BYOB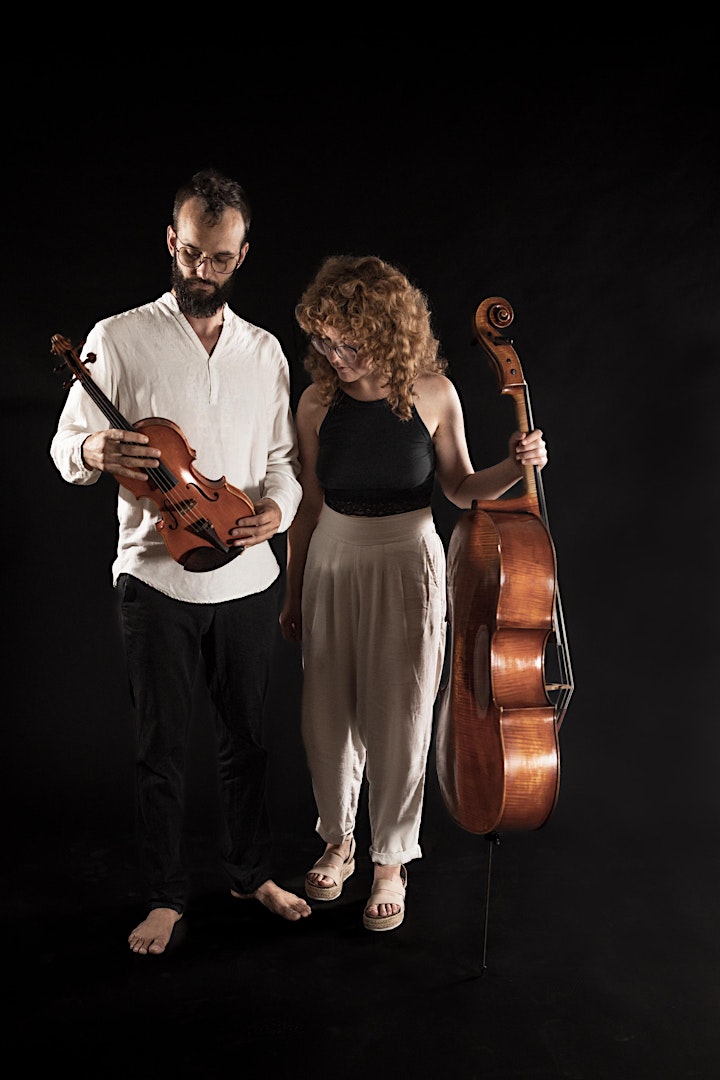 ***
Accessible accommodations include a ramp entrance and elevator. If you need additional accessibility options or wheelchair seating please contact us at info@imss.org.
Parking and Directions can be found here: https://imss.org/plan-your-visit/