Opening Reception: Jose Luis Benavides: Letters to Lost Loved Ones
December 15 @ 6:00 pm

-

8:00 pm

Free
Join us for the opening reception of the newest exhibition, "Letters to Lost Loved Ones," by artist Jose Luis Benavides.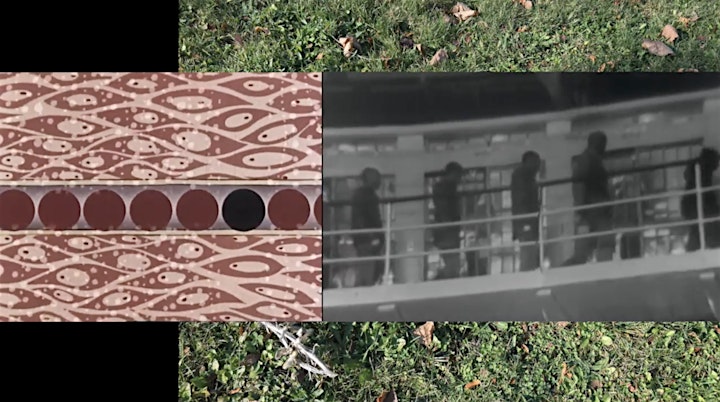 Letters to Lost Loved Ones
By Artist Jose Luis Benavides
December 15, 2023 – March 10, 2024
Opening reception: Friday, December 15, 2023 from 6:00 PM to 8:00 PM Free
Letters to Lost Loved Ones (digital video, 17 min, 2022) was directed, produced, and edited by Jose Luis Benavides, who has also served as project manager with the Illinois Deaths in Custody Project (IDCP) since 2016. As an exhibition and documentary, it shares a history of medical treatment of incarcerated people and larger concerns with the effects of the COVID-19 virus on vulnerable populations within Illinois prisons. Newcity newspaper's art critic Regan Dockery describes, "Benavides' "Letters to Lost Loved Ones" requires perhaps more than all a careful and active viewing. On display are letters featured in his documentary short of the same title. The letters tell the stories and experiences of those incarcerated during COVID-19 and shed light on voices that are often overlooked."
Approximately 80-100 people die of various medical conditions while in custody throughout Illinois prisons every year. IDCP facilitates an interactive website as an exhibit and memorial to archive, highlight, and mourn the deaths of all people in Illinois prisons. Through community events, engagement within the prisons, continual research, and their published and public factsheet, IDCP also works to create an archive of eulogies and letters from people incarcerated in Illinois. Their website also shares documents attained through Freedom of Information Act requests about the deaths of incarcerated people in Illinois from 2010 to the present. IDCP aims to reveal the ways the "carceral state" processes, records, and simultaneously erases the deaths of people in Illinois prisons.
According to IDCP findings, official categories for deaths in custody under the Deaths in Custody Reporting Act are: Cancer, Heart disease, Liver disease, Respiratory disease, AIDS-related, All other, Suicide, Drug/alcohol intoxication, Accident, Homicide, Other/unknown, and Missing. These categories are framed in precise ways. Framing refers to a process by which communicators "select" certain elements to focus on while excluding others in order to transmit certain normative judgments, according to media and public relations scholar Robert M. Entman. Yet these selected categories fail to acknowledge the role of the Department of Corrections (IDOC).
The state repeatedly claims over and over again that it has no fault in the deaths that occur within the walls of its institutions, but the pattern of neglect persists. That is where their investigations, FOIA requests, academic articles, editorials, the documentary, and this exhibition serve their purpose; To offer more in-depth, personal, and nuanced accounts than what IDOC reports. We present here the film regarding incarcerated people's medical treatment during the COVID-19 pandemic.
Letters to Lost Loved Ones, the documentary short, was created in collaboration with the Illinois Deaths in Custody Project and several incarcerated people in Illinois prisons during the COVID-19 pandemic. Compiled from countless correspondences, this short film traces nine incarcerated individuals' experiences of the lockdown, untimely deaths, and medical neglect. Original animations and archival footage transform their letters, journal entries, poems, and reflections into a somber reprieve on injustice, medicine, mourning, and healing. This film was made possible with the generous funding of a 2020 grant from the Illinois Humanities' Envisioning Justice program.
However, so much was left out of the film: so many details, insight, and nuanced moments, such as the texture of each person's handwriting and the delicacy and care each person put into their letters. Their correspondences tell stories of the lockdown and medical negligence we seldom hear. From their letters, the IDCP recorded some of their voices (in a clandestine manner), working with friends, family, and even foreign pen pals to help tell these stories. Curator Jenn Sova, who formerly curated this material at Heaven Gallery in 2023, states that the work "amplifies stories that our society works to silence."
The film features archival and found footage of various Illinois prisons, COVID-19 vaccine-related lab footage, and anatomical, respiratory, medical, and archival animations alongside original animations. The film was also awarded a 2022 "Best of Fest – Spotlight Film" award at the 55th Humboldt International Film Festival (2022) and screened at the Cadence Video Poetry Festival (2022), where it received honorable mentions, and premiered at a solo screening of Benavides' video-art work at Nightingale Cinema (2021).
To learn more about the Illinois Deaths in Custody Project, please visit the website https://ildeathsincustody.org/.
___________________________________________________________________________________________________
Light refreshments are included and alcohol will be served to guests with proof of age. Alcohol served to guests 21+; ID required.
Accessible accommodations include a ramp entrance and elevator. If you need additional accessibility options or wheelchair seating, please contact us at info@imss.org.
Parking and Directions can be found here: https://imss.org/plan-your-visit/
About the Artist:
Jose Luis Benavides is a Latinx and queer video artist, photographer, and current adjunct for the City Colleges of Chicago. He has also served as a lecturer for Vanderbilt University and adjunct at Tennessee State University. Born-and-raised in Chicago, he works primarily with a range of personal archives. His videos explore issues relating to gender and sexuality, cultural, migration, and institutions. In 2022 he was awarded a Best of Fest – Spotlight Film at the 55th Humboldt International Film Festival. His work has screened across many countries, including Belgium, Hungary, Mexico, Palestine, Spain, Turkey, and the U.S. These include Cadence Video Poetry Festival, CinHomo: Muestra Internacional de Cine y Diversidad Sexual LGBTI, FullSpectrum Features' Chicago Cinema Exchange, HOMOGRAFÍA/HOMOGRAPHY, Istanbul International Film Festival, Lit & Luz Festival, Michigan State University's Latinx Film Festival, Onion City: Experimental Film and Video Festival, Reeling: The Chicago LGBTQ+ International Film Festival, and the University of Massachusetts Boston's Revolutions Per Minute Festival. He had his first solo show for Terremoto – La Postal, Mexico City. He has exhibited at the Chicago Art Department, Gerber/Hart Library and Archives, Logan Center for the Arts, the SculptureCenter, and Qalandiya International. Benavides received grants, from The Andy Warhol Foundation for the Visual Arts Foundation – 3Arts/Ignite Fund, Hyde Park Arts Center – Artists Run Chicago, Propeller Fund, and Art Leaders of Color Network.
About the Contemporary Art Program: The International Museum of Surgical Science supports a commitment to contemporary art and artists through exhibitions and programs that use the frame of contemporary artistic practice to examine new perspectives in medical-surgical science and our relationship to the body. The Museum's Contemporary Arts Initiative includes rotating exhibitions of contemporary art, as well as an ongoing Artist in Residence program.
This project is partially supported by a CityArts Grant from the City of Chicago Department of Cultural Affairs & Special Events.
This project is supported, in whole or in part, by federal assistance listing number, 21.027 awarded to the International Museum of Surgical Science by the US Treasury through the American Rescue Plan Coronavirus State and Local Fiscal Recovery Funds in the amount of $125,000.00, representing 83% of total project funding.
This project is partially supported by a Chicago Arts Recovery Program grant from the City of Chicago Department of Cultural Affairs & Special Events.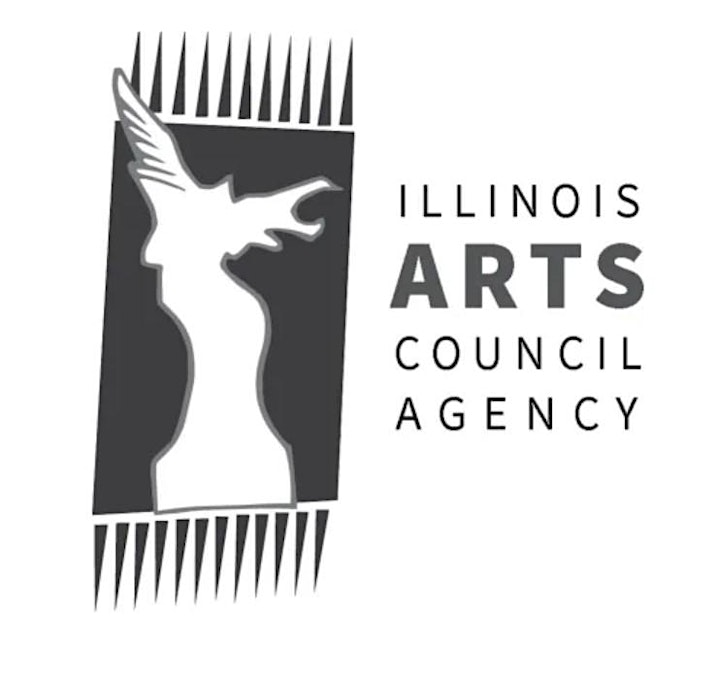 The International Museum of Surgical Science acknowledges support from the Illinois Arts Council Agency.