Artist Panel: Horticulture Therapy
January 26 @ 5:00 pm

-

6:00 pm

Free
A discussion of Horticulture Therapy at Cook County Jail and Cook County Temporary Detentions Center in Chicago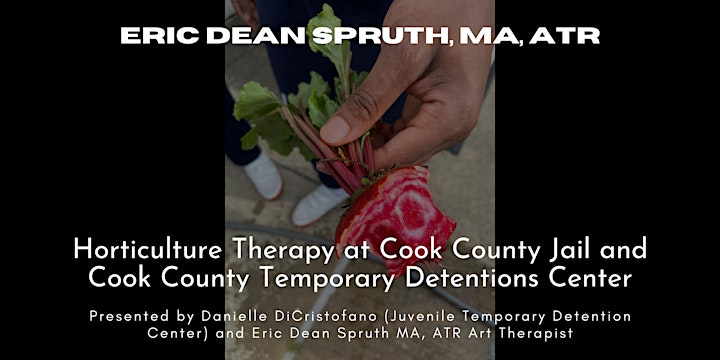 Presenters: Danielle DiCristofano (Juvenile Temporary Detention Center) and Eric Dean Spruth MA, ATR Art Therapist (Cermak / Cook County Jail)
Helping to inspire purpose, renewal, and self-care, our Horticultural Therapy programs, and related activities at the Cook County Temporary Detentions Center and the Cook County Jail's mental health program promote healing and rehabilitation for people with special needs. Join us to look at the almost magical effect of horticultural therapy as it supports relaxation, accomplishment, and personal satisfaction.
***
This program is provided in connection with the current exhibition, "Art Therapy & Tarot: The Importance of Symbol; Then, Now, and Forevermore," by Eric Dean Spruth, MA, ATR, on view through February 12, 2023. The programming series includes artist talks, guest speakers in the field, and engagement events, all surrounding the importance of Art Therapy and topics of healing, empowerment, remembrance, symbolism, and rebirth. For schedule information, visit https://imss.org/programs/.
Eric Dean Spruth, MA, ATR (Ph.D. Candidate, Walden University) is a highly accomplished art therapist, practicing in fields across disciplines, including his therapeutic works and services within tattooing, music, writing, body casting; mastering many art media in the name of service as an art therapist, in service to his special needs populations across the country and around the world. In "Art Therapy & Tarot: The Importance of Symbol; Then, Now, and Forevermore," Spruth gives us a look into his most recent works encompassing a collage set of 78 tarot cards and the craft, history, and cultural importance of the media. The borderless symbolism surrounding tarot is not of one person but all people. Through the tarot deck, Spruth connects the importance of creating art in unique ways as therapy for his patients and himself.
For more information about the exhibit, visit https://imss.org/art-therapy-and-tarot/.
Accessible accommodations include a ramp entrance and elevator. If you need additional accessibility options please contact us at info@imss.org.
PARKING AND DIRECTIONS: https://imss.org/plan-your-visit/#nav
Questions? Contact us at info@imss.org.
Eric Dean Spruth MA, ATR (Ph.D. Candidate) is a trained artist, graduating from the School of the Art Institute of Chicago with an undergraduate degree in fine art with a minor in Psychology and Philosophy and a Master's Degree in Art Therapy. He has served as a professor at the Adler School of Professional Psychology Art Therapy program and expressive art therapist within the Cook County Bureau of Health Cermak Health Services/ Cook County Jail, and a certified Hospital Bedside Magician offering Magic Therapy with Open Heart Magic. Additionally, Spruth is the founder of Sacred Transformation / TATTOO ART THERAPY, collaborating with various human service agencies across the country and around the world, including human trafficking programs, mental health programs, and correctional centers. Spruth's efforts have been featured and recognized by many forms of media, including National Public Radio, Chicago Tonight, Chicago Tribune, The National Health Care, WTTW City Talk, Chicago Reader, WGN TV Morning News, Lakelife Magazine, and many, many Tattoo Magazines. Spruth has received many awards and recognition in his field, as an artist, art therapist, and tattooist.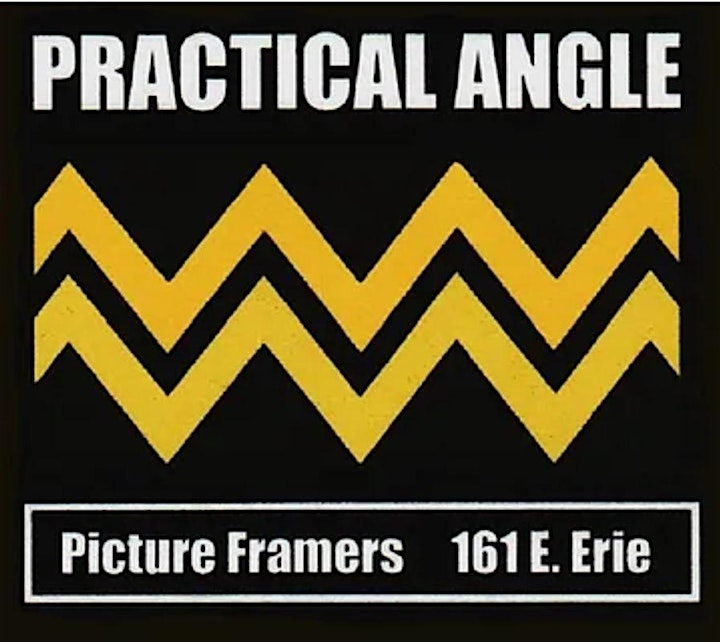 Thank you to our custom framing sponsor, Practical Angle!
Practical Angle Frame Shop and Art Gallery, 161 E Erie St, Chicago, IL 60618
If you have needs for Custom Framing, please consider their 27 years of service in this vital industry. An entire team dedicated to meeting your desired outcome. Many thanks to Mr. Paul Davey for this very significant contribution
About the Contemporary Arts Program: The International Museum of Surgical Science supports a commitment to contemporary art and artists through exhibitions and programs that use the frame of contemporary artistic practice to examine new perspectives in medical-surgical science and our relationship to the body. The Museum's Contemporary Arts Initiative includes rotating exhibitions of contemporary art, as well as an ongoing Artist in Residence program.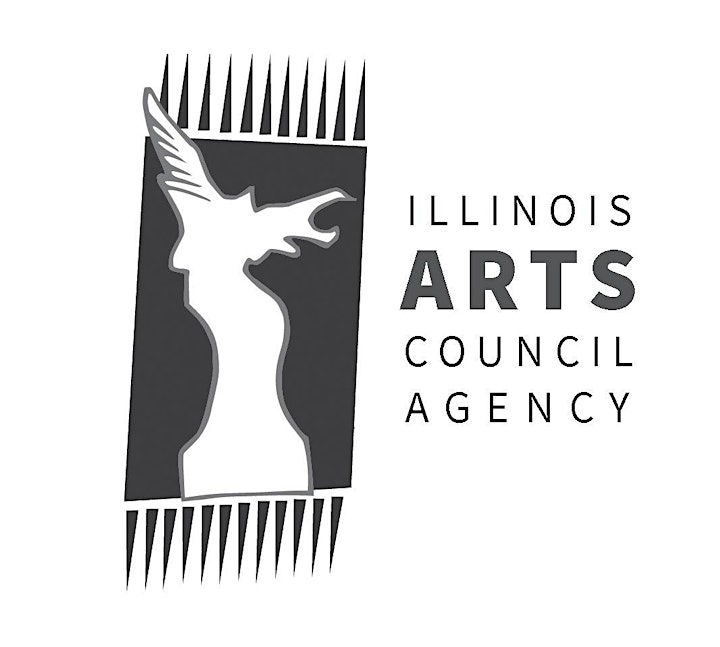 The International Museum of Surgical Science acknowledges support from the Illinois Arts Council Agency.

This project is partially supported by a CityArts Grant from the City of Chicago Department of Cultural Affairs & Special Events.