James R. Wilke Artist Talk
August 14, 2022 @ 1:00 pm

-

2:00 pm

Free
Artist-in-Residence James R. Wilke discusses his residency, exhibit, stage play and fantasy novel!
Artist's Talk: James R. Wilke on Pox Americana (exhibit), A Mercy (stage play), and Spiritania (fantasy novel)
Sunday, August 14th, 2022, 1:00PM-2:00PM
Join the Museum's Spring 2022 Artist-in-Residence, James R. Wilke, in the 2nd floor Hall of Murals, for a discussion about his current capstone exhibit – Pox Americana: How Smallpox Once Plagued America & the World, and his new stage play – A Mercy (adapted from the novel by Toni Morrison), and also hear an excerpt from his upcoming debut fantasy novel – Spiritania. Talk length is approximately 30 minutes followed by Q&A.
James R. Wilke is an accomplished writer and creative artist with multiple produced original plays and musicals under his belt, as well as writings in national publications, and a regional Emmy Award for Outstanding Director. He is also a certified public accountant. Read more about his exhibition here.
FREE with the price of museum admission. For more information on tickets, please visit: https://imss.org/plan-your-visit/#cost
***
Light refreshments are included and wine will be served to guests with proof of age. Alcohol served to guests 21+, ID required
Accessible accommodations include a ramp entrance and elevator. If you need additional accessibility options or wheelchair seating please contact us at info@imss.org.
Parking and Directions can be found here: https://imss.org/plan-your-visit/#nav
COVID Guidelines: Masks are optional but recommended.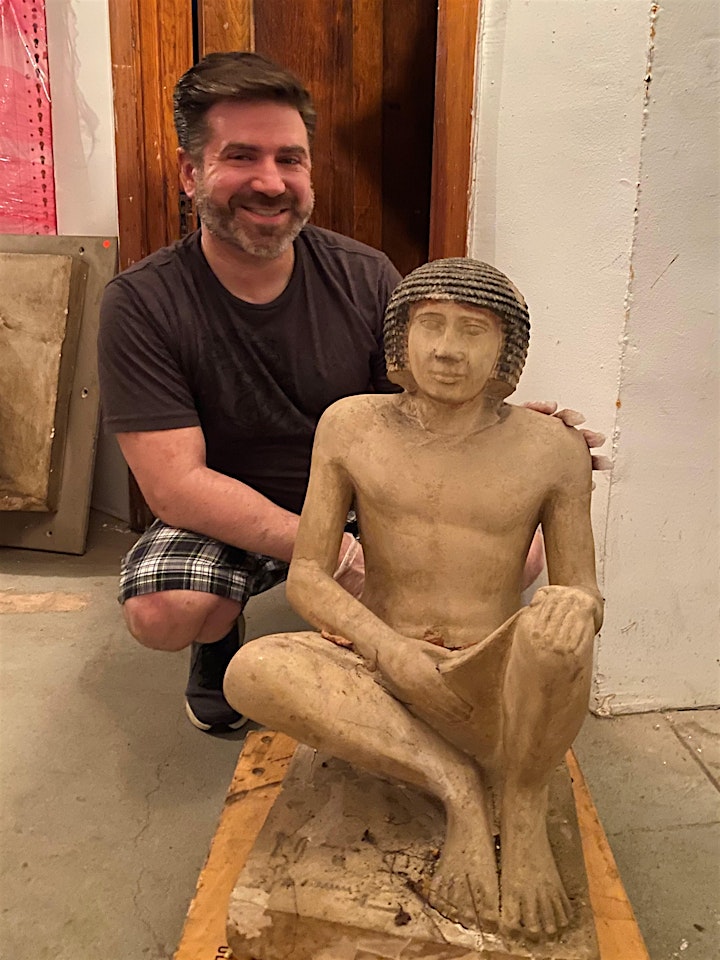 James R. Wilke with Niankre statue.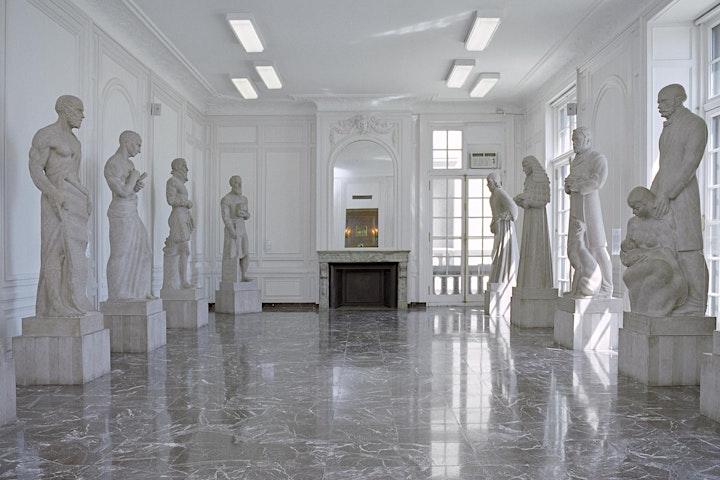 About the Artist in Residence Program: As artistic practice occupies an increasingly pluralistic field, The International Museum of Surgical Science believes that artists are uniquely equipped to extrapolate Museum collections in innovative ways and introduce novel perspectives to the institutional depiction of medical history. The IMSS Artist Residency Program provides working artists with: access to the Museum's extensive collections and archive; visibility on the Museum's website and social media channels; a month-long capstone Solo Exhibition (or equivalent presentation) at the Museum.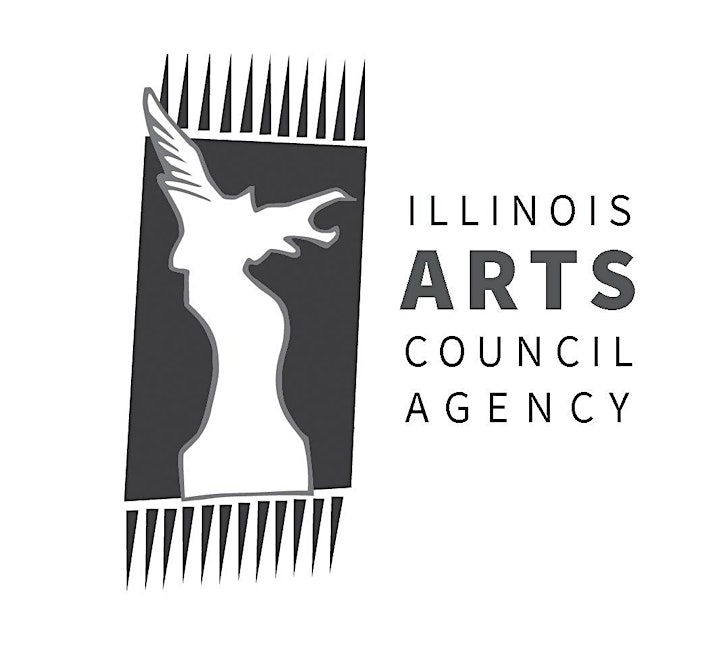 The International Museum of Surgical Science acknowledges support from the Illinois Arts Council Agency.