Kintsugi: Healing through Japanese Art Opening Reception
September 29, 2022 @ 6:00 pm

-

8:00 pm

Free
Join us for the opening of Kintsugi: Healing through Japanese Art, featuring artwork by Mami Takahashi.
Kintsugi: Healing through Japanese Art
Solo Exhibition by Artist Mami Takahashi
Presented by the Japanese Arts Foundation
Hosted at the International Museum of Surgical Science
September 30, 2022 – March 12, 2023
Preview & Opening Reception: Thursday, September 29, 2022, 6:00 pm – 8:00 pm
Fundraising Gala: Saturday, October 22, 2022, 7:00 pm – 11:00 pm
The Japanese Arts Foundation (JAF), in partnership with the International Museum of Surgical Science (IMSS), proudly presents the exhibition, "Kintsugi: Healing through Japanese Art," a solo exhibition by Japanese artist Mami Takahashi. This six-month-long exhibition will run from September 30, 2022, through March 12, 2023. Conceptualized by JAF Executive Director Saira Chambers and created by JAF resident artist Mami Takahashi, this exhibition draws upon the traditional Japanese art of kintsugi, or 'gold repair,' that has been practiced to repair ceramics throughout Japanese history. This exhibition includes hand-made paper works, sculptures, paintings, and a community gallery, all surrounding the idea and practice of kintsugi in relation to the human body. As gold is used to repair broken ceramics in kintsugi, highlighting the break rather than erasing it, the artist invites us to reflect on how this translates to the human process of overcoming trauma and loss, particularly in our shared moment of the COVID-19 pandemic. Kintsugi is not only a practice but also a belief, in that the break itself makes the ceramic more valuable and treasured. Takahashi applies kintsugi not to pottery, but to our lived spaces and beings. Through these works, we see a correlation between our own humanity and our shared healing process, and visitors are asked to view their trauma and "breaks" in a similar light. As we approach closer to the other side of the COVID-19 pandemic, this exhibition encourages our broader, and new, community to come together and heal through Japanese art.
***
Our partners at Suntory will be serving complimentary highballs to guests 21+, ID required
Accessible accommodations include a ramp entrance and elevator. If you need additional accessibility options or wheelchair seating please contact us at info@imss.org.
Parking and Directions can be found here: https://imss.org/plan-your-visit/#nav
COVID Guidelines: Masks are optional but recommended.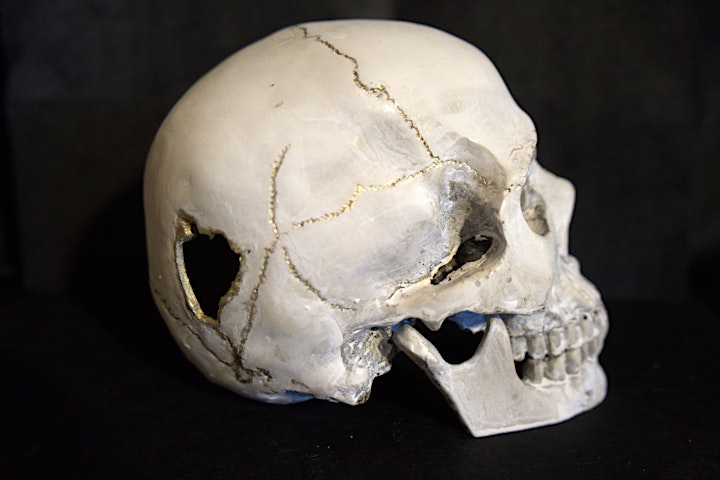 Mami Takahashi. Kintsugi Skull 02, 2022. Resin replica skull, gofun (oyster powder), gold leaf, and gold powder. w 4 1/2″ x h 6″ x d 7″.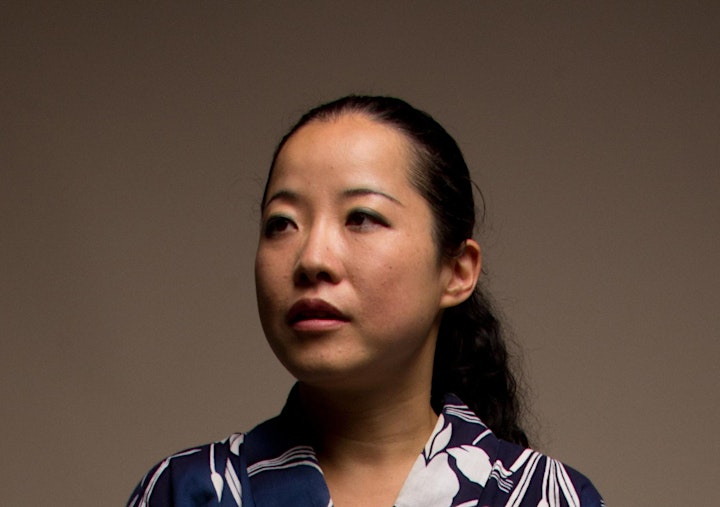 About the Artist:
Mami Takahashi is a multidisciplinary artist from Tokyo, currently residing in two cities–Portland, Oregon, and Chicago, IL. Using photography, performance, installation, and urban intervention, her practice explores the complexities of being Asian and a woman living outside of her home country.
Previous exhibitions and performances have taken place at Portland Institute for Contemporary Art, Portland, OR; San Francisco Art Institute, San Francisco; DANK Haus, Chicago, IL; The International Museum of Art, El Paso, TX; Southern Alberta Art Gallery, Alberta, Canada; Gwangju Folk Art Museum, Gwangju, Korea; Instituto Municipal del Arte la Cultura, DG Mexico and Toriizaka Art Gallery, Tokyo, among other venues. She holds an MFA from Portland State University and a BFA from Joshibi University of Art and Design, Kanagawa. Takahashi is a recipient of the Ford Family Award for the residency program at the Massachusetts Museum of Contemporary Art.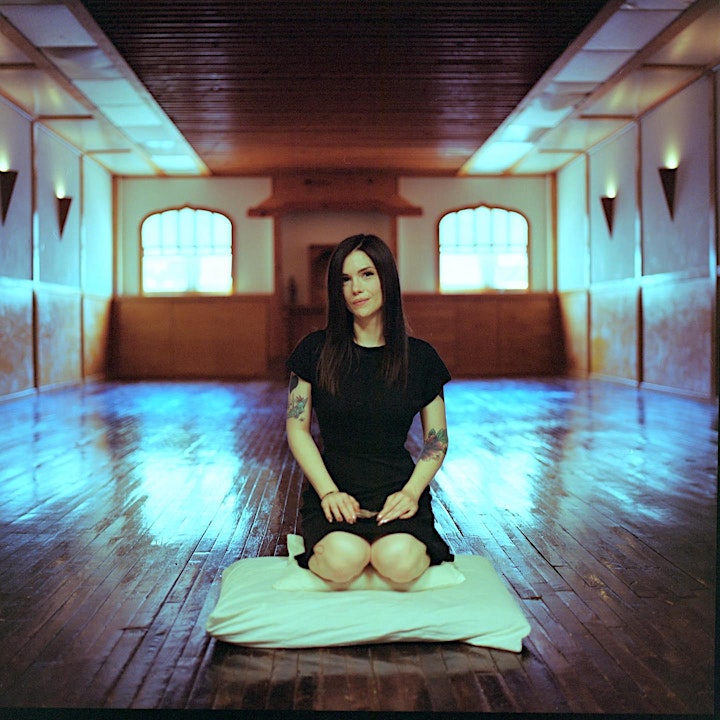 About the Curator:
Saira Chambers is the Director of the Chicago Japanese Culture Center and Executive Director of the Japanese Arts Foundation. In addition to these roles, Saira is a curator, educator, event producer, and curriculum developer. She has worked with and maintained strong partnerships with the Hiroshima Peace Memorial Museum, Wing Luke Museum, Seattle Asian Art Museum, Art Institute of Chicago, Field Museum, Chicago Parks District and many other arts and community organizations. With an emphasis on community-driven and innovative exhibition models and programs, her work explores the art, history, and culture of Japan globally to bridge cultural competence and cross-cultural perspectives.

About the JAF:
The Japanese Arts Foundation is a registered 501(c)(3) nonprofit organization that creates inclusive and equitable opportunity, education, and support of Japanese arts thriving in Chicago's diverse community and beyond. The JAF celebrates the multitude of voices in our community exploring and expanding Japanese arts and culture.
The JAF supports this mission by hosting unique programs and open educational opportunities that share Japanese art equitably and accessibly, while highlighting our diverse community of artists, thinkers, and makers.
About the IMSS Contemporary Arts Program:
The International Museum of Surgical Science supports a commitment to contemporary art and artists through exhibitions and programs that use the frame of contemporary artistic practice to examine new perspectives in medical-surgical science and our relationship to the body. The Museum's Contemporary Arts Initiative includes rotating exhibitions of contemporary art, as well as an ongoing Artist in Residence program.
Thank you to our Exhibition supporters:
Japanese Culture Center
Suntory
Oregon Arts Commission
Illinois Arts Council Agency
City of Chicago DCASE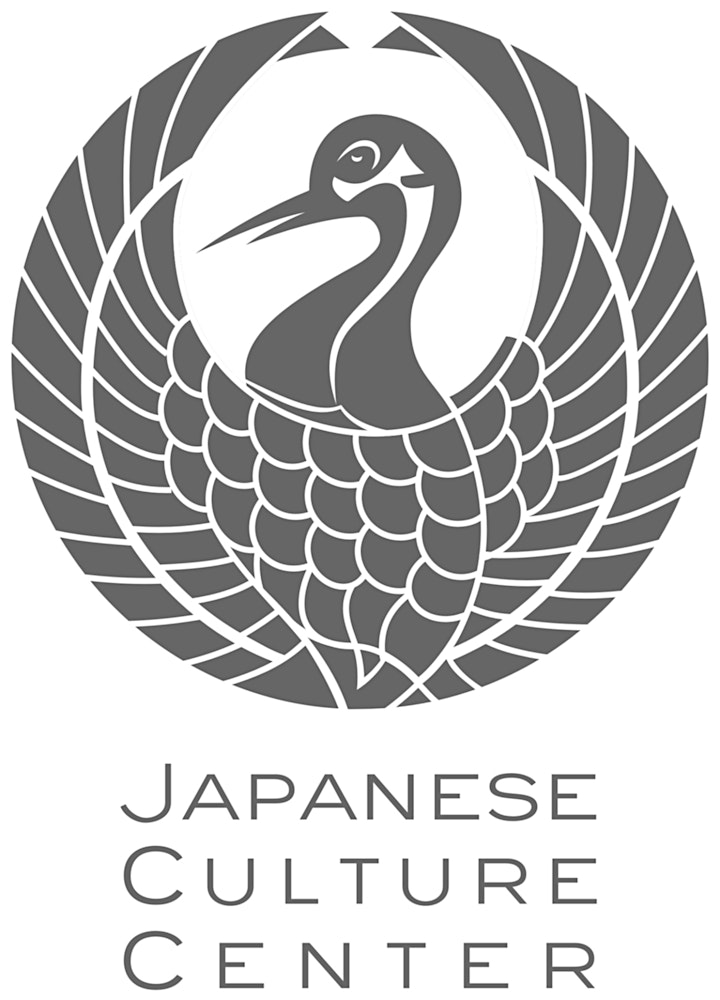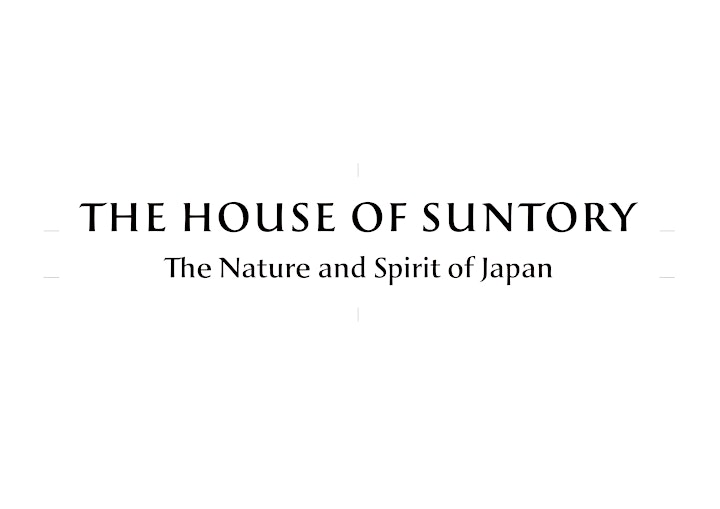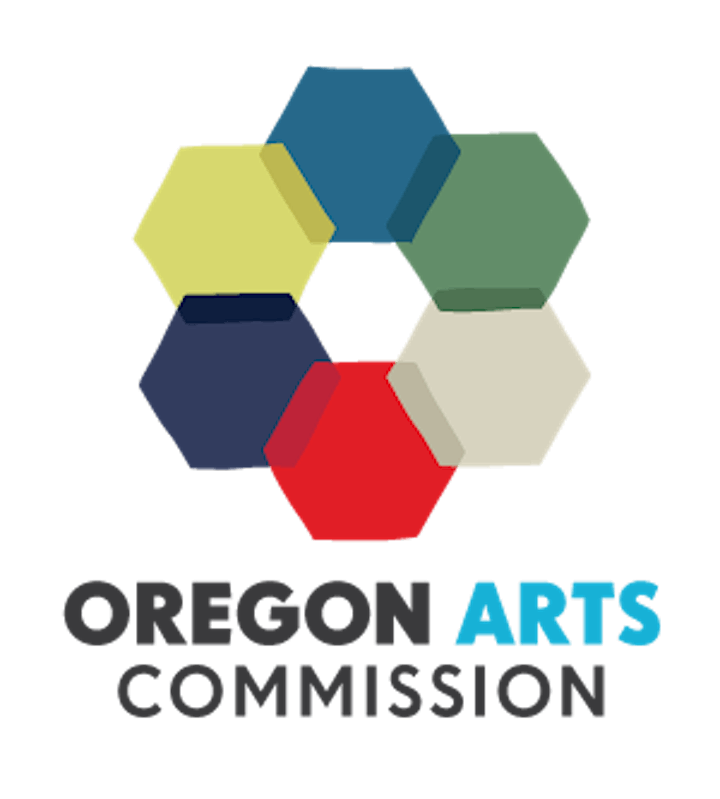 Funded in part by the Regional Arts & Culture Council.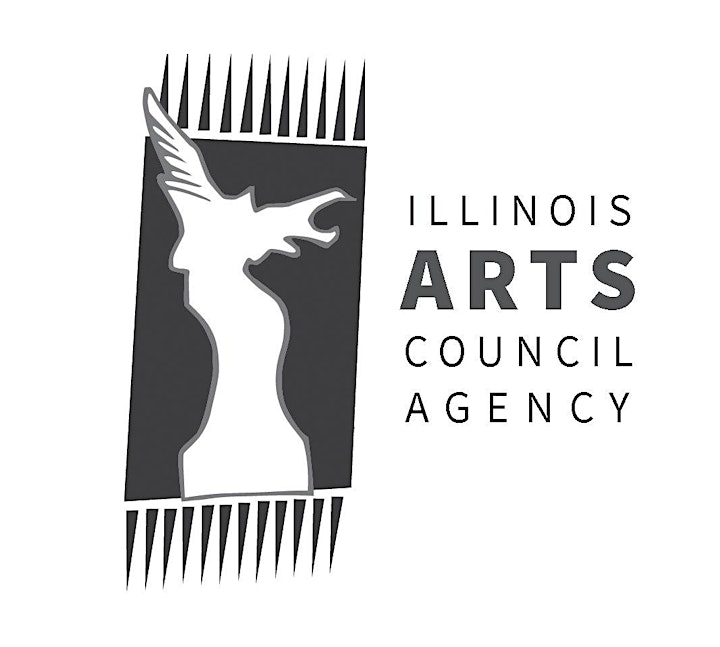 The International Museum of Surgical Science acknowledges support from the Illinois Arts Council Agency.

This project is partially supported by a CityArts Grant from the City of Chicago Department of Cultural Affairs & Special Events.
Special thanks to:
Gaijin by Chef Paul Virant
Chef Gene Kato of Momotaro
Vine Connections
Konbini & Kanpai
2-D Restaurant