Laughter Therapy with Eric Dean Spruth and John Lattuada
April 20 @ 5:00 pm

-

6:00 pm

Free
Eric Dean Spruth shares the healing power of laughter and ways to practice laughter therapy.
Presenter: Eric Dean Spruth, MA, ATR
with special guest John Lattuada
Laughter Yoga is a body and mind wellness workout started in 1995 by Dr. Kataria and his wife Madhuri. And it's being practiced in 116 different countries all over the world. It is easy, fun, and a free solution that can be done by everyone.
Eric Spruth was a small part of the team at the therapeutic team at The Muktangan De-Addiction Centre in Pune India some years ago, and has trained in the art of Mehndi / Henna Body Arts with the Palshikar Family, as well as training in Laughter Therapy with Founder Dr. Madan Kataria a practicing physician Mumbai and world pioneer of laughter clubs around the world.
Eric Dean Spruth, MA, ATR (Ph.D. Candidate, Walden University) is a highly accomplished art therapist, practicing in fields across disciplines, including his therapeutic works and services within tattooing, music, writing, body casting; mastering many art media in the name of service as an art therapist, in service to his special needs populations across the country and around the world.
Accessible accommodations include a ramp entrance and elevator. If you need additional accessibility options please contact us at info@imss.org.
PARKING AND DIRECTIONS: https://imss.org/plan-your-visit/#nav
Questions? Contact us at info@imss.org.
Eric Dean Spruth MA, ATR (Ph.D. Candidate) is a trained artist, graduating from the School of the Art Institute of Chicago with an undergraduate degree in fine art with a minor in Psychology and Philosophy and a Master's Degree in Art Therapy. He has served as a professor at the Adler School of Professional Psychology Art Therapy program and expressive art therapist within the Cook County Bureau of Health Cermak Health Services/ Cook County Jail, as well as a certified Hospital Bedside Magician offering Magic Therapy with Open Heart Magic. Additionally, Spruth is the founder of Sacred Transformation / TATTOO ART THERAPY collaborating with various human service agencies across the country and around the world including human trafficking programs, mental health programs, and correctional centers. Spruth's efforts have been featured and recognized by many forms of media, including National Public Radio, Chicago Tonight, Chicago Tribune, The National Health Care, WTTW City Talk, Chicago Reader, WGN TV Morning News, Lakelife Magazine, and many many Tattoo Magazines. Spruth has received many awards and recognition in his field, both as an artist, art therapist, and tattooist.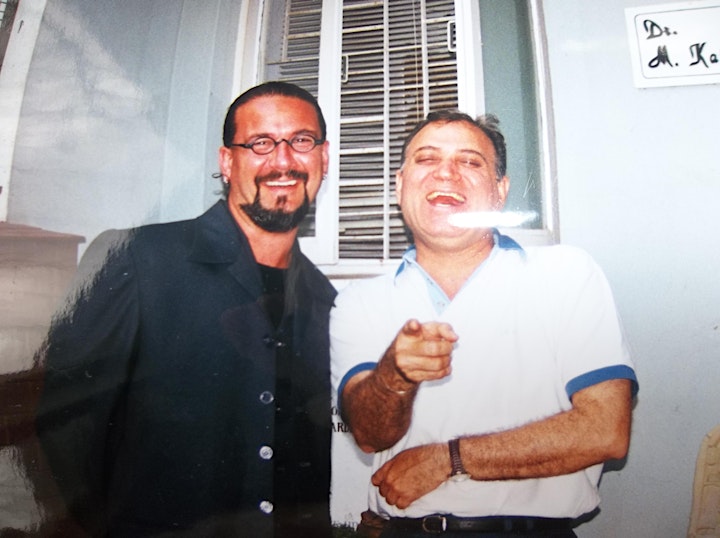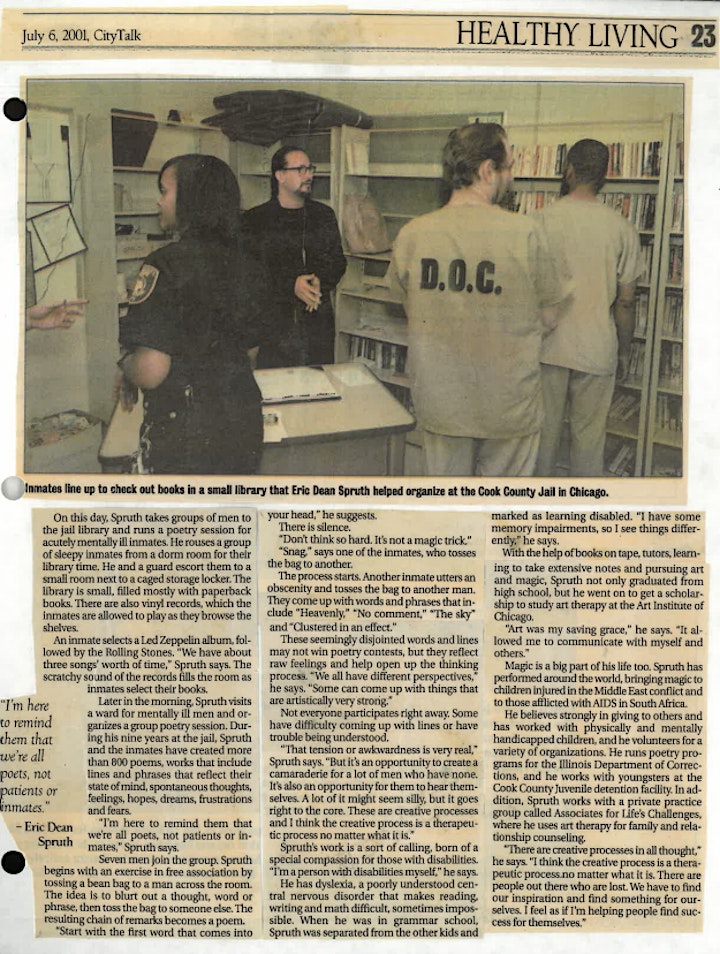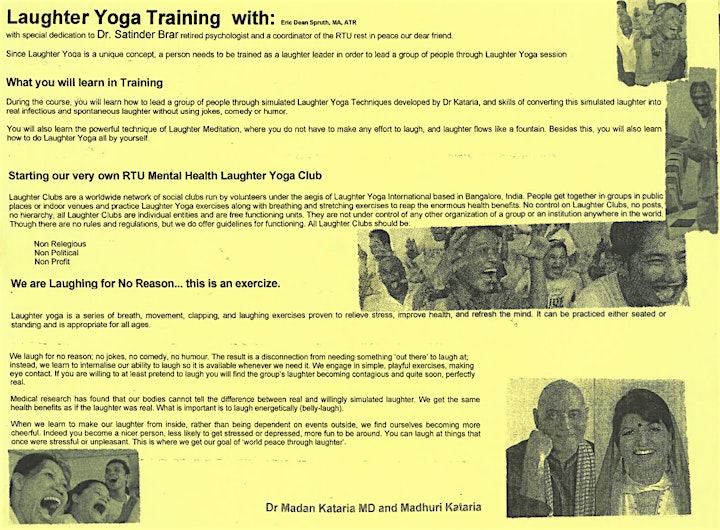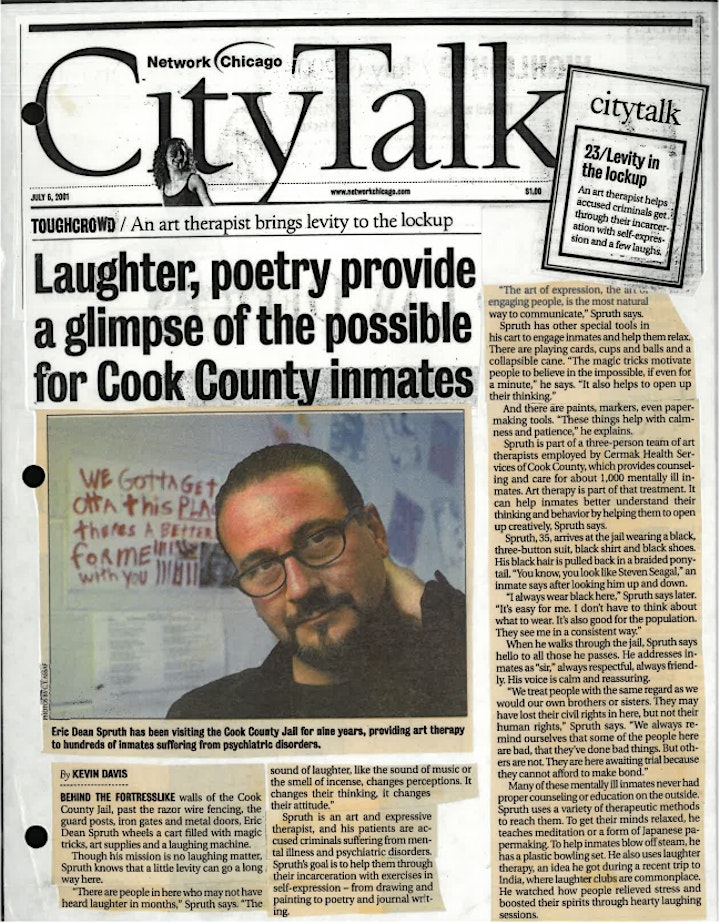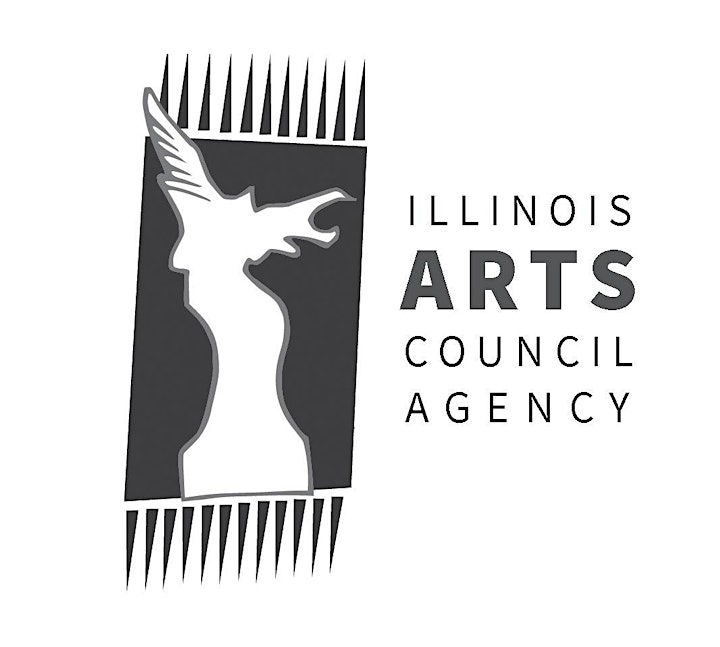 The International Museum of Surgical Science acknowledges support from the Illinois Arts Council Agency.

This project is partially supported by a CityArts Grant from the City of Chicago Department of Cultural Affairs & Special Events.