SUN DIVER: music at the edges of space and silence
August 2 @ 7:30 pm

-

9:30 pm
Join us for experimental ensemble instrumentals ft. special guest Kory Reeder!
Doors open at 7:00PM. The concert will be approximately 60-70 minutes without intermission. The Museum will close at 9:30PM.
A meditative, long-form performance at the edge of space and silence will be presented by Sun Diver: a new instrumental quartet featuring Chicago locals Noah Jenkins, Ben Zucker, and Jack Langdon and the Denton, Texas-based Kory Reeder
***
Accessible accommodations include a ramp entrance and elevator. If you need additional accessibility options or wheelchair seating please contact us at info@imss.org.
Parking and Directions can be found here: https://imss.org/plan-your-visit/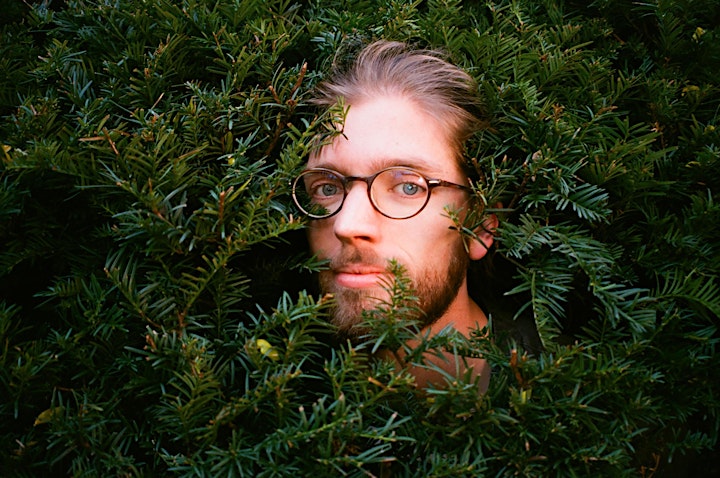 Noah Jenkins is a composer and violinist/violist from Oregon now living in Chicago. Much of his recent work is inspired by the listening interactions of chamber music, the immersive potentials of drone music, and a fascination with psychoacoustic phenomena, rational intonation, and field recordings.
Noah's music has been honored by leading ensembles of the contemporary music community including the Los Angeles Philharmonic, Wild Up, Mivos Quartet, and Wet Ink. Noah holds a Ph.D. in Composition and Music Technology from Northwestern University, as well as degrees in violin performance and composition from the University of Oregon.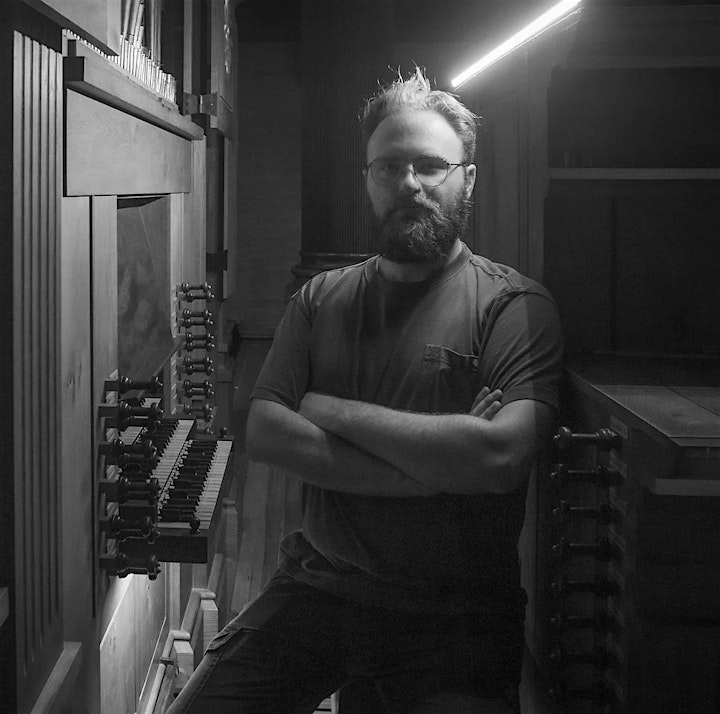 Jack Langdon is a musician, video artist, and writer. He creates work that heightens our attention towards commonplace sounds, images, and narratives—reassembling things we take for granted into strange, elusive constructions. His works are stark and expansive, drawing inspiration from the landscape and folk modernisms of the American Midwest. As a musician, Jack performs on a variety of keyboard and string instruments as well as composes concert music. His films focus on landscape, the built environment, and people, and he writes on the political economy of cultural production.
​His concert music has been presented and supported by Klangspuren Schwaz, Darmstädter Ferienkurse, Composers Conference, the Fromm Foundation, and Northwestern University, and has been performed by Yarn/Wire, Left Coast Chamber Ensemble, Miroslav Beinhauer, Current Resonance, Talea Ensemble, Jack Yarbrough, and Ensemble Dal Niente, He has recorded alongside Anthony Vine, Weston Olencki, Kelley Sheehan, Webb Crawford, and Taylor Ho Bynum. His recordings have been released by Sawyer Editions and Lobby Art Records. His written work has been published by Sound American, Cacophony, and Shred Magazine.
​Jack was raised in Keyeser, Wisconsin and currently lives in Chicago, Illinois. He belongs to the Sault Ste. Marie Tribe of Chippewa Indians and is of German, English, French, and Ojibwe descent.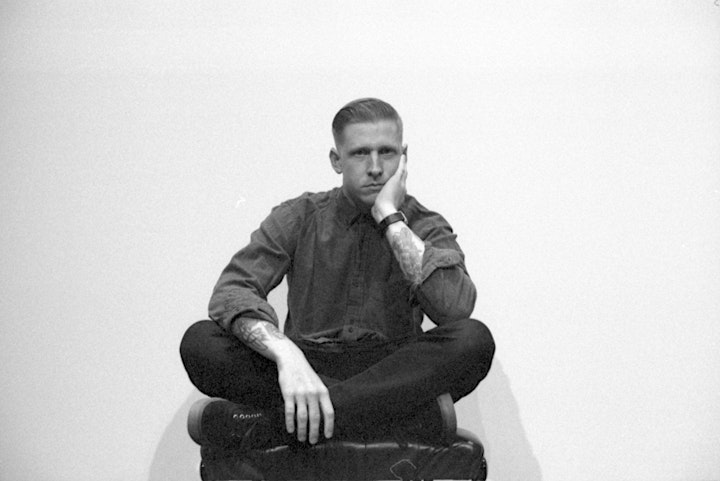 Kory Reeder is an American composer and performer whose music is often introspective and atmospheric, investigating ideas of objectivity, place, immediacy, situation, and interaction with pieces ranging from symphonic works to text scores and computer-assisted improvisations. Described as "one of the most captivating composers in modern classical music" (Dallas Observer), Kory's music is performed frequently around the world in concert halls, festivals, academic settings, basements, and bars across North and South America, Asia, Australia, and Europe. A dedicated collaborator, he has frequently worked with opera, theater, and dance programs, as well as noise, free-improv, and new media artists on projects ranging from video collaborations to 3-hour performance art works.
With a catalog of over 100 programmed works, his music has been released on Edition Wandelweiser Records, where one may also find scores of his work, as well as Petrichor Records, Sawyer Editions, Sawyer Spaces, Impulsive Habitat, and Another Timbre, with upcoming releases planned for 2023 on Full Spectrum Records.
Kory is from Nebraska and currently resides in Texas where he is an active performer. He received his PhD from the University of North Texas where he taught courses in composition, electronic music, rock music, music as politics, and vaporwave and directed the University Electronics Ensemble, and the Free Improv Ensemble. He is a former student of Antoine Beuger, Anthony Donofrio, Sungi Hong, Joseph Klein, Mikel Kuehn, Elainie Lillios, and Darleen Cowles Mitchel, and holds a Bachelor of Music degree in composition from the University of Nebraska at Kearney, and a Master of Music in composition from Bowling Green State University. Kory runs/operates Sawyer Editions, a small-batch label specializing in contemporary, experimental, and improvised music, especially of new and unreleased artists and the Sawyer Spaces imprint focusing on field recordings and soundscape composition.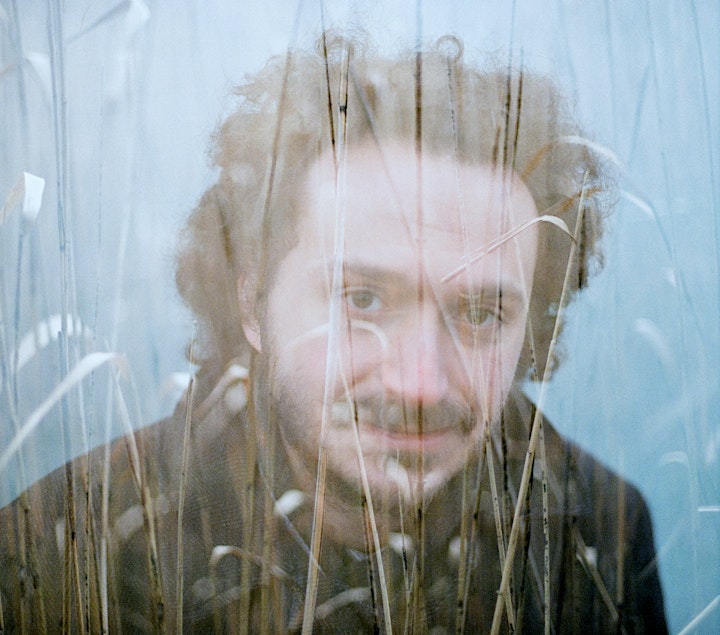 Ben Zucker lives for acts of creative juxtaposition and speculation. As an intentionally wide-ranging composer/performer, he has contributed to experimental scenes across North America and Europe. Performance highlights include working with musicians including Anthony Braxton, Gareth Davis, Myra Melford, Karen Borca, Vocal Constructivists, Rinde Eckert, and the San Francisco Choral Artists, frequent appearances as an ensemble contributor, and bandleader of experimental jazz quartet Fifth Season and creative music collective Mad Myth Science.
Their ""stirring compositions" (Chicago Reader) have received awards and performances by ensembles including the Mivos Quartet, Los Angeles Percussion Quartet, Khorikos, Ensemble Dal Niente, and Chicago Composers Orchestra, and appeared at DOCNYC, the Darmstadt Fereinkurse, Steppenwolf Theater, Trinity College Dublin, Nordic Percussion Festival, Ostrava New Music Days, and Ear Taxi Festival. He has been acclaimed as a "master of improvisation" (IMPOSE Magazine) and "more than a little bit remarkable" (Free Jazz Blog) for solo albums released on labels including Whitelabelrecs, Dinzu Artefacts, ears&eyes records, Slow Tone Collages, and A Red Thread.
Following studies at Bennington College, Wesleyan University (BA), Brunel University (MA), and Northwestern University (PhD), they currently live in Chicago. Current life includes ongoing freelance performing and composing, and curatorial and production work as the Vice President of New Music Chicago.